MEET THE MINISTERS
Valencia Jordan was born and raised in Nashville, Tennessee. She matriculated through the public School System, graduating from Hillsboro Comprehensive High School. She went on to further her education attending neighboring Austin Peay State University in Clarksville, Tennessee where she received a Bachelor of Science degree in Health and Psychology. She later earned a Masters of Arts in Education from Tennessee State University. Throughout her years in both secondary and post-secondary schooling, Valencia participated in various sports including Women's Basketball, Softball and Volleyball. She was outstanding in academics and sports performing well on and off the courts.
Valencia has always displayed a passion for young people, from working with the Donelson YMCA as a Site Director after college, to coaching college Women's Volleyball and Women's Basketball at TSU. Professionally, she is employed with TSU in the Athletics Department where she serves as Associate Athletic Director and Senior Woman Administrator. Valencia is also a member of Delta Sigma Theta Sorority, Inc.
Her devotion to her home church (Phillips Chapel C.M.E.) has grown over the last few years. Once a quiet, soft-spoken woman, Valencia has evolved in Christ and become a very vocal warrior for the Lord. Shortly after accepting her call to the ministry in 2006, she was appointed by Elder Charles E. Winfrey, Sr. to serve as the District Youth and Young Adult Advisor. At the Annual Conference of 2008, Valencia Jordan was ordained Deacon and has served faithfully at Phillips Chapel as Associate Minister. She is married to Samuel Jordan and is the proud mother of Cameron (22) and Kamri (15).
---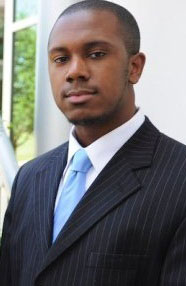 Min. Jeremy L. Williams is a native of Huntsville, Alabama. He is a licensed local preacher at Acklin Chapel Christian Methodist Episcopal Church The fire of God lit his soul ablaze with an inescapable call that left him answerable to none other than the voice of the Almighty. He responded affirmatively to that divine summons and has been proclaiming the good news of Jesus Christ for over 8 years. His ministry has carried him to various venues throughout North Alabama (and now Middle Tennessee), including the North Central Alabama Annual Conference. He has hosted conferences, preached revivals, and developed workshops for the expansion of the Kingdom of God. Earlier this year he was inducted into the National Academy of Preachers. His ministry as an ambassador of Jesus Christ is to make people aware of who they are in Christ, and more importantly, who Christ is in them. He is currently an associate member at Phillips Chapel C.M.E. Church as he studies at Vanderbilt University where he is presently pursuing a degree in Economics and Religious Studies. He intends to pursue pastoral ministry after his collegiate career.